Global Technology Recruitment
Finlay James is a globally recognised recruitment company that has been at the forefront of connecting top-tier talent with leading organisations in the technology sector. Founded in 2003, with a dedication to delivering personalised and innovative recruitment solutions, we have earned our reputation as a trusted partner for both candidates and clients alike.
We believe in building long-lasting, honest, relationships through transparency and ethical practices. Honesty and integrity lie at the core of every interaction we have, ensuring both candidates and clients can rely on us for unbiased advice and support.
Typically used by high growth, scaling businesses who require our search methodology across multiple hires.
We handle the source, screen and selection process for you. We help you manage interviews all the way to the on-boarding process.
This is recruitments version of 'No Win No Fee'. An end to end solution that can provide high quality candidate shortlists to fill your vacancy.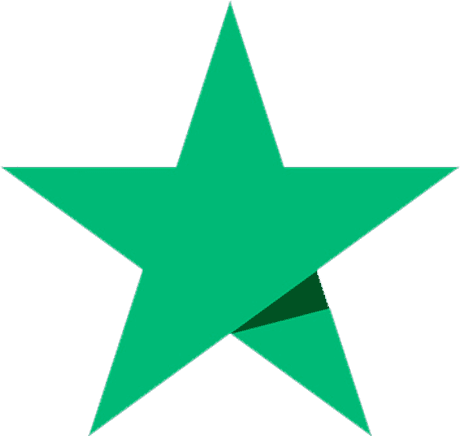 Consumer
November 24, 2023
Esther Olatunji, ladies and gentlemen!!
I'll preface this by saying I had applied for positions three times prior with another recruiter without success. But as soon as I switched over to Finlay James, I received my first offer immediately and it was an amazing feeling! So what was the difference? It had to be one thing, and that was my recruiter, Esther. From the first moment, she focused on getting to understand my goals, personality and what I was primarily looking for. She then matched me up with a fantastic company that fit all my criteria, taking the time to communicate what they did, and helping me figure out how my strengths applied and how best to approach the interview (special shout out to Shelby who helped with my preparation!!). It was in large part to Esther that I smashed the interview first time, receiving an offer the next day! Because of her great match-making, I'm 2 months deep at the company she helped me find. I've hit my targets every month because she found a great fit between myself and the employer. She has since placed another of my colleagues here, who is getting along great too. We regularly catch up, and she checks in on my progress to make sure I'm still enjoying the job (I am), and getting along well. If Esther and Shelby are representative of the quality of Finlay James recruiters, then anyone else applying through them will be in very safe hands! I highly recommend them both. 10/10. ⭐️⭐️⭐️⭐️⭐️. Chef's kiss.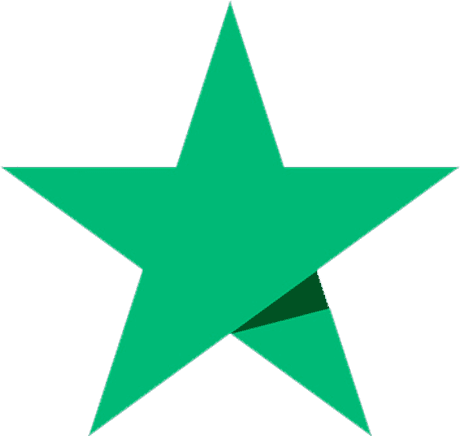 Nadja Gold
September 25, 2023
Finley James go the extra mile!
I was recently hired for a position FJ contacted me about. Initially, I was unsure whether I would be a good match, however, I trusted my recruitment consultant, and I am glad I did! Communication and transparency were consistent throughout the recruitment process, preparation before the interview calls was most thorough, and follow-up/feedback was always provided in a timely manner. Before the final interview round I was lucky enough to get to speak with FJ's CEO, and I received some very useful advice which I believe ultimately helped me in securing the position. Since I started working for my new company several weeks ago, my awesome recruitment consultant has checked in with me several times already - something I have never come across in dealing with recruitment agencies in the past, and a factor that certainly sets FJ apart from the rest. To summarize: If you get approached by any one of the fine recruiters at Finley James, I would definitely recommend taking the time to speak with them - it may just lead you to the role you never realized would be perfect for you!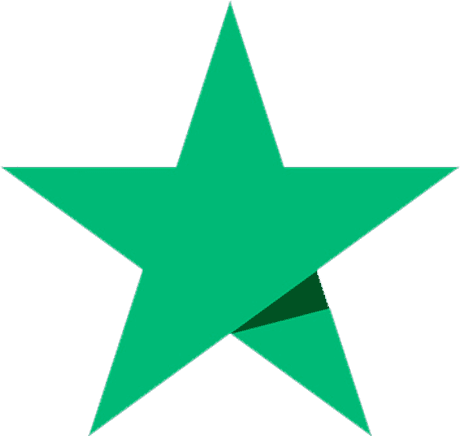 Mirella Taupin
September 19, 2023
Amazing!
I had an outstanding experience with my recruiter. They not only placed me in a great job but also kept me informed about any updates throughout the process. They genuinely cared about my well-being in my new role, making the transition smooth and enjoyable. Highly recommend their services!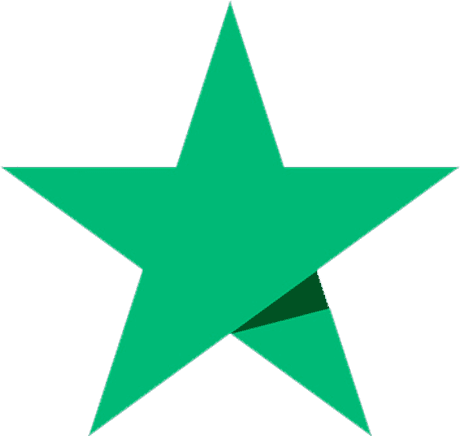 Daniel Hühmer
August 19, 2023
Great Headhunter with really good experience
About Finlay James! My contact person was James Clancy. An accurate person which was always up to date. The preparing links and videos you get to prepare for your interviews are absolute amazing and are a helpful guide to persuade at your interviews. I would always recommend Finlay James if you want a change in your career!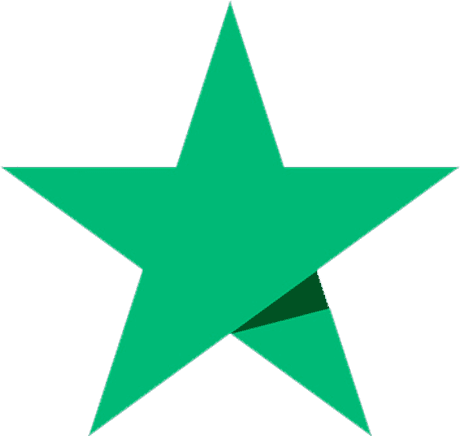 ⭐⭐⭐⭐⭐
⭐⭐⭐⭐⭐ I had an incredible experience during my interview process, thanks to the amazing support I received from Claire, James, Shelby, and John. From the moment I applied for the position, they guided me every step of the way, ensuring I felt confident and well-prepared. Claire's insightful advice, James' thorough interview tips, Shelby's prompt responses, and John's encouragement truly made a difference. Their dedication and genuine care transformed what could have been a nerve-wracking experience into a seamless journey. Thank you, Claire, James, Shelby, and John! OJ Budak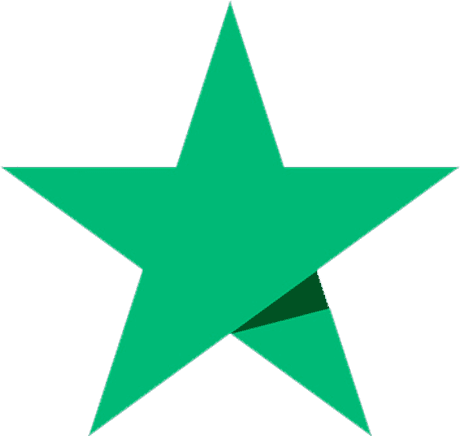 Naeman Khaliq
August 8, 2023
Emily was amazing
Emily was amazing, provided swift and detailed updates regarding the process, prepped me accordingly and still looking after me after successfully joining the company! Amazing work Emily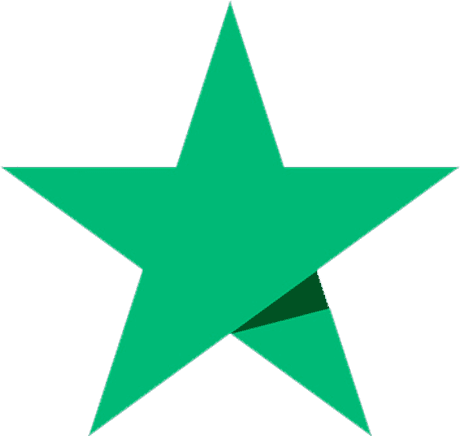 Abdullah Shafiq
June 17, 2023
Simply the best 🚀
The most amazing interview experience - from start to finish. Finlay James' transparency, well-structured training protocols, and clear steps made the entire process smooth and enjoyable. I must give a special shoutout to Natalie Griffiths, who did an outstanding job in helping me secure the role. As a recruiter, her expertise and support throughout was invaluable. I cannot thank Finlay James enough for their professionalism and the opportunity they provided me. I highly recommend them to anyone seeking a fantastic career path!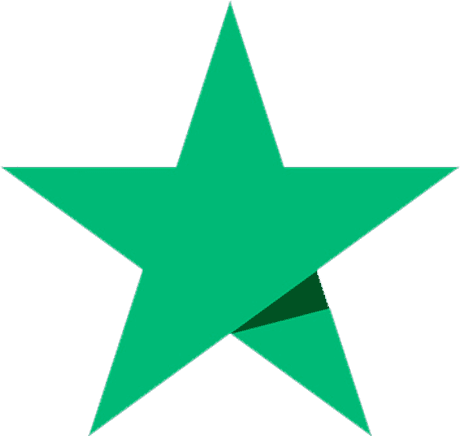 Going above and beyond
Very impressed with how Finlay James operates. The whole candidate experience was like no other. Throughout the process there was support from recruitment consultant to senior managment ensuring a high level of preparation. This is how a recruitment agency should operate. Wishing FJ continued success in their recruitment journey.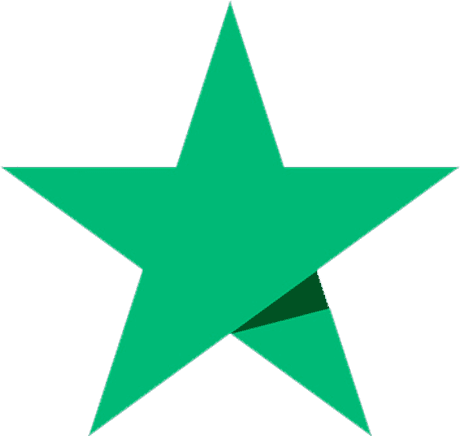 Maud Rousseau
June 13, 2023
Emily kept me up-to-date at all times
Emily kept me up-to-date at all times. Great management of a candidate and desired outcome! I highly recommend Finlay James.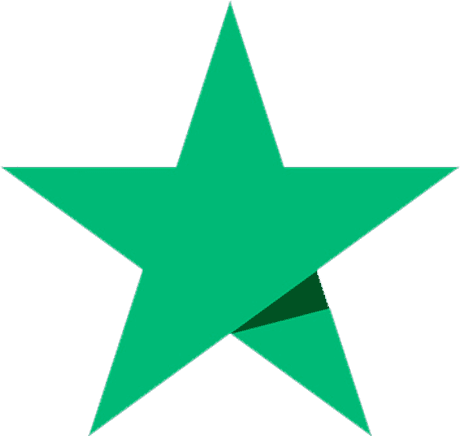 Found a Perfect Match
Ethan at Finlay James paired me up with a company that perfectly matched my skillset and personality. He provided great insight on the company and updated me every step of the way. My best experience with a recruiter hands down!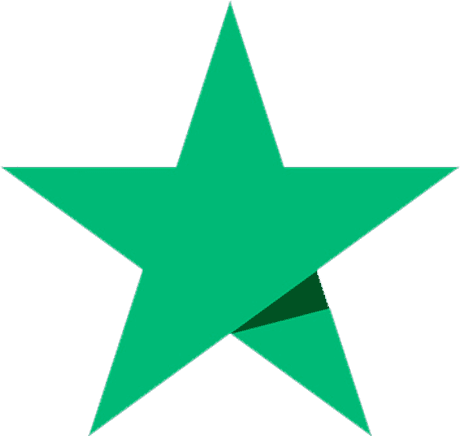 Nohaila El Hyani
May 9, 2023
Amazing team
Saoirse Joubert Contacter me via LinkedIn as I was looking for a new opportunity. She provided great support and was always present. Same for her team. Thank you for finding my next adventure and all the support 🌸 I highly recommend FJ 😉 !!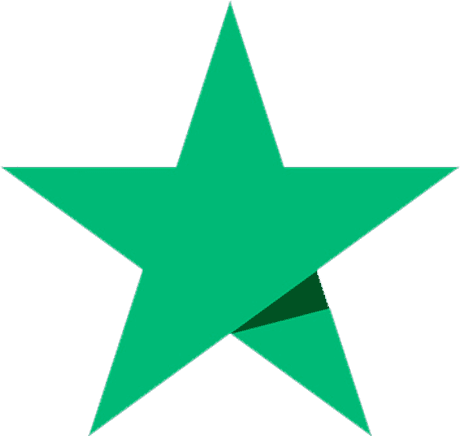 Antonio Sallberg
April 19, 2023
I wanted to take the time to express my…
I wanted to take the time to express my gratitude for the amazing experience I had with your agency during my job search. Your recruitment company proved to be an invaluable resource in my career, and I would highly recommend your services to anyone seeking employment. From the outset, I was impressed by your accessibility and supportive nature. You truly understood my needs and expectations when it came to my career, and worked hard to match me with the right employer and position. Throughout the entire process, you were very communicative and kept me updated on every step. You were always available to answer my questions and provide me with guidance and support when I needed it. After several interviews with potential employers, I finally landed the job I had been hoping for. I couldn't have done it without your support and guidance throughout the entire process. I want to thank you for taking the time to listen to me and for showing such a great level of commitment and interest in my career. Your professionalism, experience, and expertise made the whole process smooth and easy, and I am forever grateful. I would highly recommend your services to anyone seeking employment. Thank you again for everything you did for me.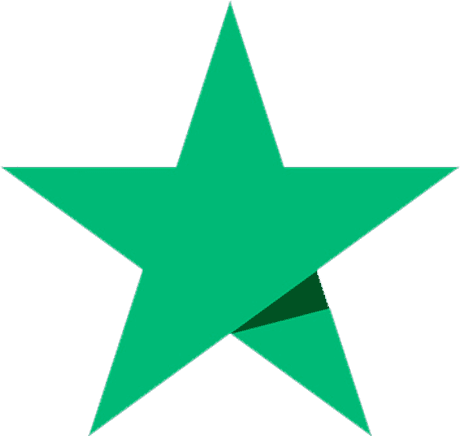 Eoghan Campbell
April 18, 2023
I was dealing with Dervla the whole way…
I was dealing with Dervla the whole way through and she was an absolute delight. She made sure I had everything I needed and she was a big help in me getting the job I wanted. Would highly recommend her and the company to anyone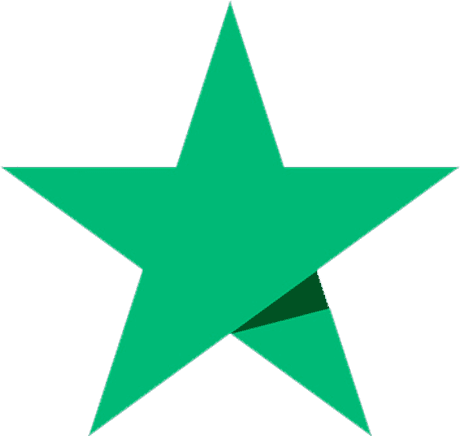 Sam was amazing!!
Sam was amazing - he was present, helpful, supportive, encouraging. I wouldn't have applied for the role if it weren't for him - he found me on LinkedIn. Very grateful for his support - he is truly a testament to the company and I hope he is rewarded accordingly!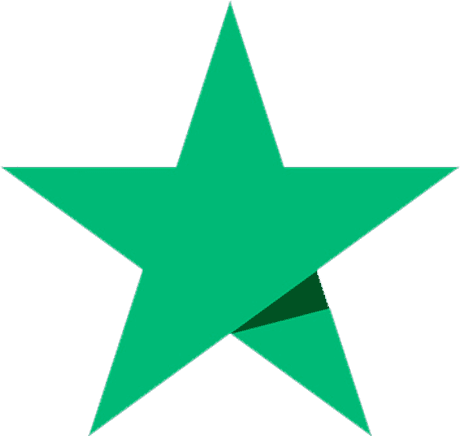 Natalie and James went above and beyond…
Natalie and James went above and beyond to find the right fit for my career criteria. I would highly recommend FJ.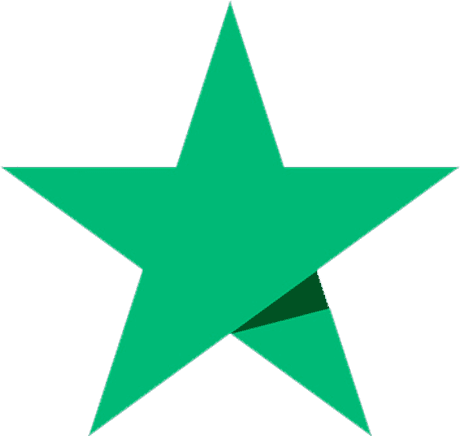 Finlay Horne
March 29, 2023
I really appreciate all the help from Finlay James
I really appreciate all the help from the team at Finlay James especially Parsa on aiding me with my job search. They took the time to speak with me to discuss roles which best suited my skill set, goals and ambition. They also provided full preparation before the interview. Thanks again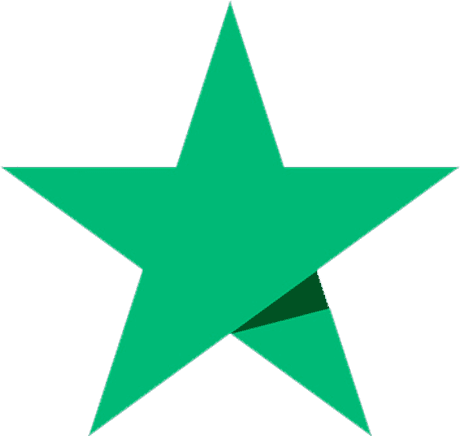 Paul Ligman
March 28, 2023
Bree reached out to me by message and phone call.
Bree reached out to me by message and then when I didn't respond within a timely fashion, she called me on the phone. I answered and immediately liked her and what she was presenting to me: my new career. From the very first conversation to all the way through the process, Bree was very friendly and jovial but thorough and concise with the opportunity she presented. She was very knowledgable about the company she was recruiting for and I felt excited and comfortable through each step of the exploration and hiring process. As a liaison between myself and the company, Bree did her very best to ensure I had the best possible chance of getting the job if I wanted it. Turns out, I wanted it badly after meeting the team. With her help I received an offer and couldn't be happier. I start new job in 2 weeks time. Thank you Bree for finding me and bringing me on board with Point Predictive. My life is forever changed and you made it all possible. Someone promote this woman, she deserves it.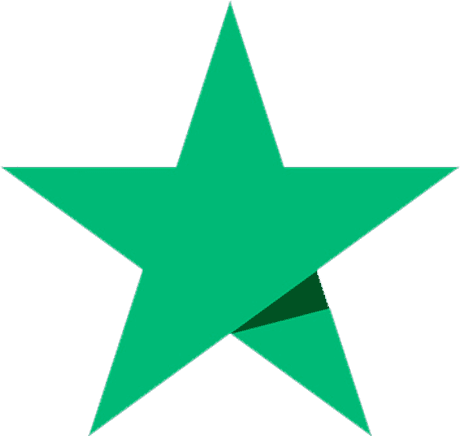 Liam Mitchell
February 1, 2023
Aimee Vine - Finlay James
Aimee Vine was a breath of fresh air to deal with throughout my hiring process. She was helpful, understanding of my situation and always ready to pick up the phone if needed. Can't thank Aimee enough!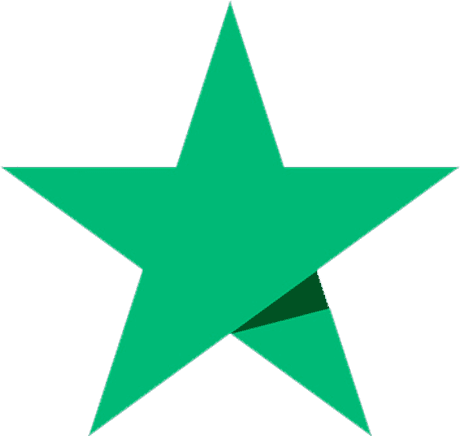 Jordan Daniels
August 18, 2022
I can't believe it!!!
I had the recent pleasure of working with Shelby. I received a call from her on a Friday, by the next Thursday (not even a week ) I had received an offer for a role I have been trying to attain for 6 months. Best recruiter I have worked with!!! Thank You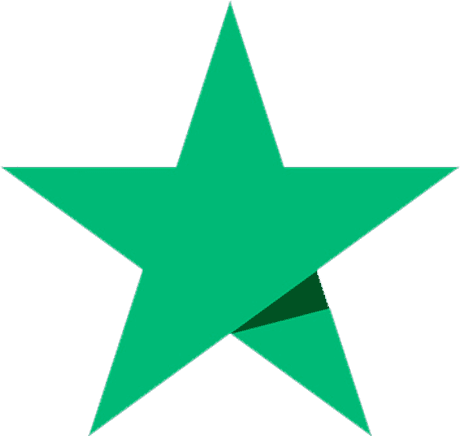 Michael Izzard
August 10, 2022
Friendly, professional & extremely helpful!
I recently delivered First Aid training to several members of the Finlay James team based in Didsbury. The customer service I received from Jemma & Linda throughout the training booking process was beyond my expectations. The engagement & welcome I received on the day was also first class. Throughout my dealings with Finlay James I have found every member of the team I had any dealings with to be friendly, professional & extremely helpful. A pleasure to do business with & highly recommended!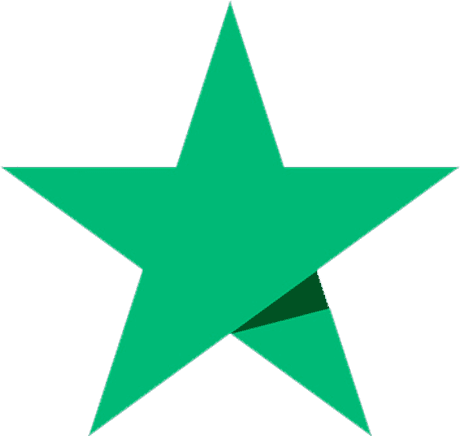 Nathan Jajou
April 13, 2022
Natalie Young - Very professional.
Natalie Young was very supportive and timely with arrangements and next steps. The process was smooth and the prompt responses gave me a lot of confidence going into each interview stage, Natalie kept me informed of each interview and the feedback was given with clear steps for the next stage of the process, making it fast but not rushed. It was great working with you on this opportunity. Thank you.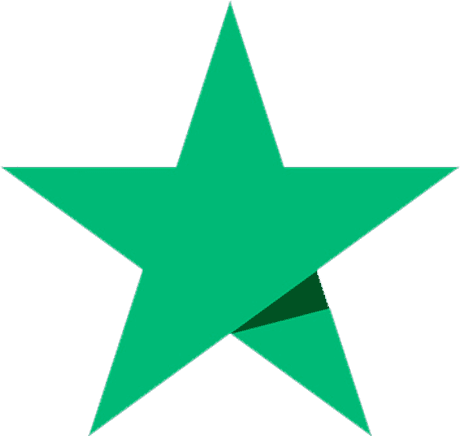 Finlay James review
I was contacted by Adam Linsdell from Finlay James about possible new roles in the UK software services industry. Adam provided me with all the assistance I needed in order to prepare for the interviews and gave a lot of helpful advice. Elouiza would also provide assistance when I had some particular questions for my prospective employer. I would highly recommend both of them if you are looking for a new role. 5 star service from them both.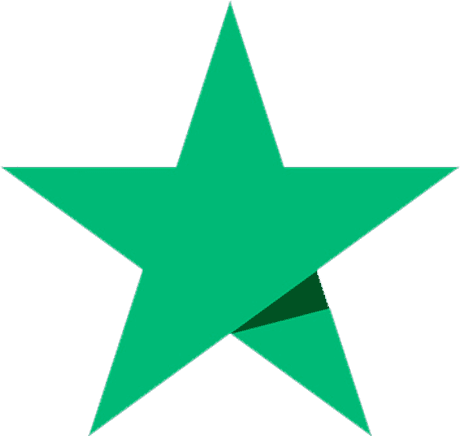 Helped me make a career change and get an amazing new role
I was looking for a career change and got introduced to an amazing company with the exact type of role I had been looking for. Ryan, the consultant who contacted me about the role, was really supportive through each stage of the process and was always available to provide advice. He was really invested in helping me get what I was looking for, regularly checking in during the process, as well as after I started. I couldn't be happier in my new role and I would strongly recommend Finlay James to anyone looking to make a career change.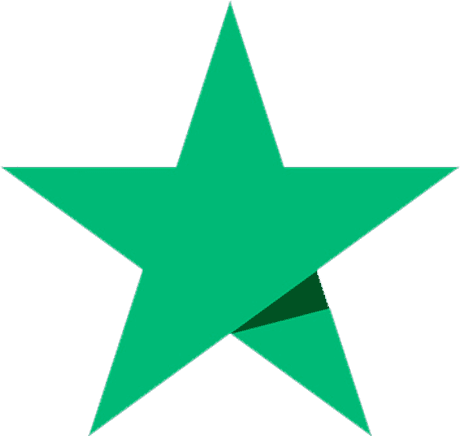 Makenzie Jones
December 9, 2021
Kyle J is great!
I worked with Kyle Jennings and he was awesome! Super helpful and always on the ball, I never felt like I was missing out on information or waiting around to hear back from him (which is rare). Thanks to Kyle I was able to land an amazing opportunity at a company that I don't think I would've ever found by myself. Thanks!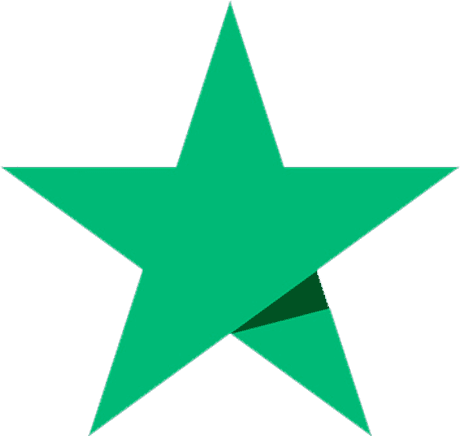 Anthony Knight
December 9, 2021
Clare helped so much during the…
Clare helped so much during the process! The CEO even called me before my important meetings. World class service. Thank you Finlay James!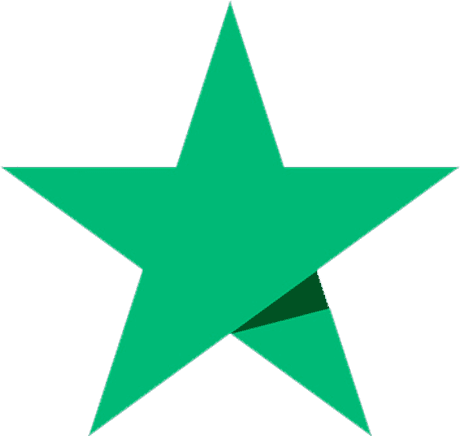 Veronica
December 6, 2021
Working with Kyle was fantastic!
Working with Kyle was fantastic! He took the time to get to know my interests, experiences and skills. He then made recommendations on openings he was aware of. From there, he was a great coach in regards to what to expect from my conversations. He checked in with me often and always asked for feedback. Thanks so much Kyle!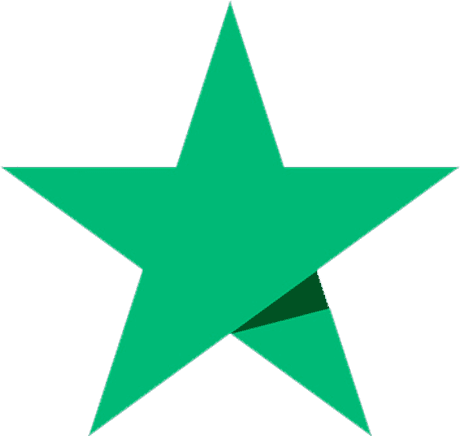 Alexandra Coman
December 6, 2021
Best recruiters out there!
It was a wonderful experience from start to finish! Everyone was transparent, professional and very involved. At times I felt like I was the only person they were servicing due to their level of involvement. I am really happy our paths crossed and with my current placement. I would recommend them to anyone and everyone!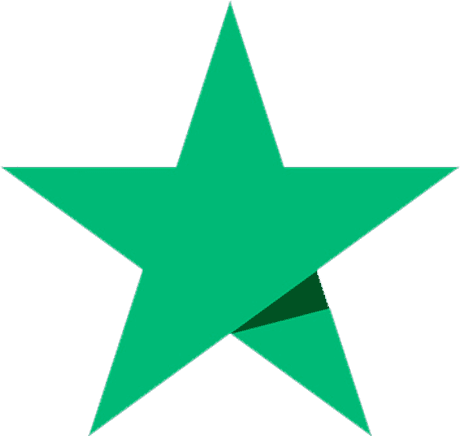 Rodrigo B.
November 25, 2021
Clarity and Support
Rachel, is by far one of the best recruiters I have worked with. Transparency and guidance were important throughout the process. She excelled in ensuring I was prepared for all stages of the interview and that my expectations were met. I appreciate how much effort and planning went into all the details. This process was very high touch and something i appreciated. Thank you, Rachel for all your help and helping land the role I was interviewing for.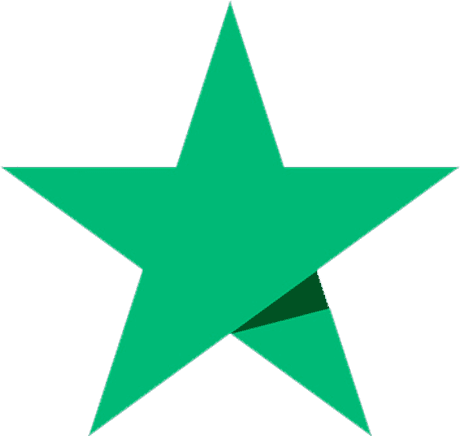 Russell Taj
November 12, 2021
Excellent Recruitment Agency
I thoroughly enjoyed working with Ryan Corfield. Throughout the process Ryan was very professional, courteous and super invested, Ryan made sure I was fully prepared and ready to WIN through every stage of the interview. I recommend Ryan and Finlay James for your next dream SaaS sales role!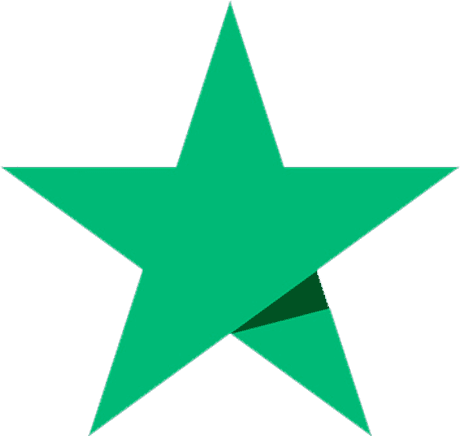 Melissa reached out to me with a dream…
Melissa reached out to me with a dream opportunity. She has been friendly and helpful throughout, providing great support during initial meetings, the interview process, guiding me though best practice with leaving my former job, ensuring I was all set up ok for my first day, and everything else in between. She is very attentive and knowledgeable, and would answer any question I had, big or small, without fuss. She has a 6th sense for any worries/stresses you may have, and is able to resolve them calmly and quickly. I could not have made this move without her! She's a real asset to Finlay James, and I have no hesitations recommending her services to anyone looking for that next Big Move in life.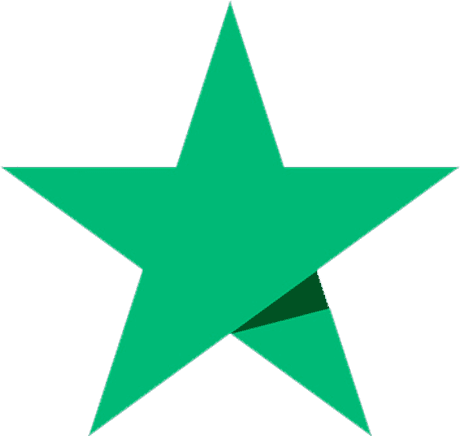 vinay raja
November 5, 2021
Luke Cubbage was amazing with his…
Luke Cubbage was amazing with his follow ups and keeping in constant touch always. If not him I would have accepted another offer which is not as promising and interesting as this role. Although it took some time for the whole interview process he made sure that both parties are kept updated constantly. Always available over phone and messages and he exactly knows and deals appropriately based on your requirements and expectations. I recommend to go with Finlay James (y) .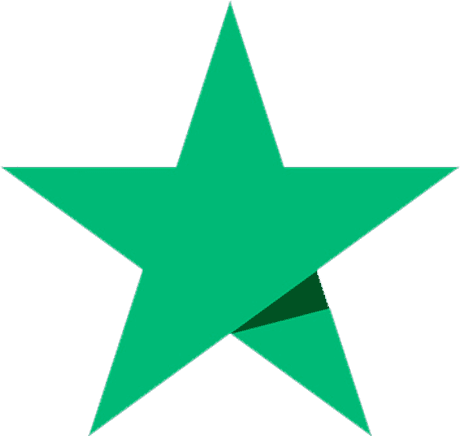 Nate Carmody
October 30, 2021
Really great follow-up and insights on…
Really great follow-up and insights on the part of Dominic at Finlay James. Even with a massive timezone difference, he was able to orchestrate schedules and was willing to put in the work required to make sure everyone was aligned.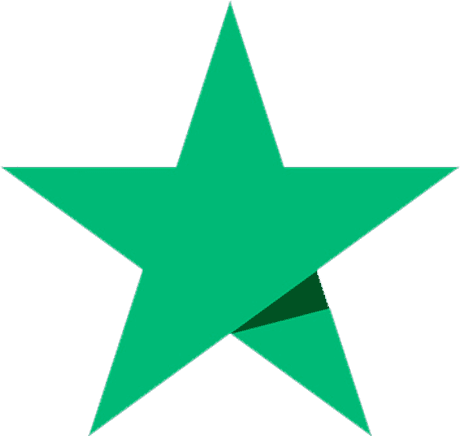 SaTyra Miles
October 21, 2021
Quick process
Quick process! Luke was amazing & kept in contact with me from the moment I was first contacted to my first week in my new position. Top notch experience !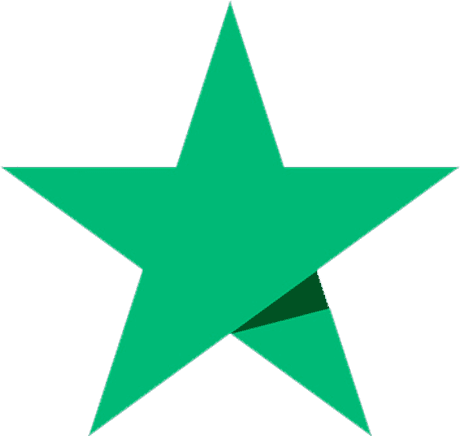 Zaid Sabater
October 12, 2021
Bree was AMAZING
Bree was AMAZING. My experience overall was great! Bree Shanahan was able to highlight my strengths and match me with a company that will ultimately help me grow my career. I am grateful for her reaching out and being as professional as she was. The best part was letting her know I got the job! 🙂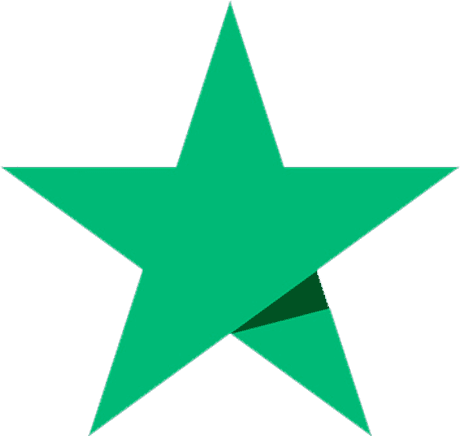 Adam Hess
October 12, 2021
Daniel and Alastair - all stars in my book
I worked with Daniel Maguire and Alastair Cox (who helped while Daniel was OoO a few times) and they were brilliant. They kept me informed of where I stood with Ometria (and a few others) the whole time and Alastair was even a great champion for me in helping me negotiate a higher salary when a slight issue arose during the later stages. I have already referenced several friends to work with Daniel and certainly would recommend they work with Alastair as well.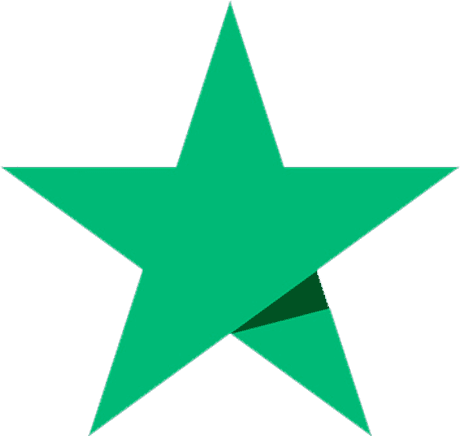 Savanna Adams
October 12, 2021
Superb Support!
I was contacted by Natalie at Finlay James about an open position at exactly the right time and she provided me with all of the support, trust, and guidance I could need (or hope for) to make the best career decision for me. I couldn't recommend her or Finlay James more!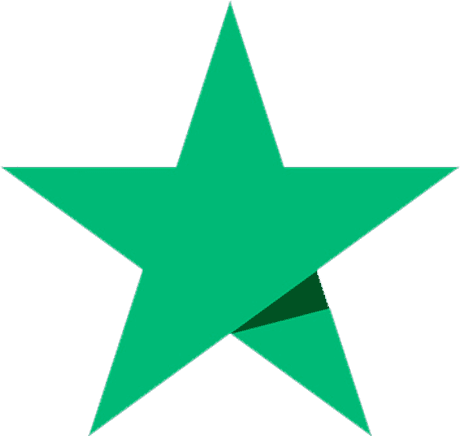 Ruan Mynhardt
October 2, 2021
Great experience all round
Found working with Finlay James was a great experience, they were very quick to follow up. Very friendly and most of all supportive throughout the recruitment process. They also go the extra mile for giving some prep advice before every interview that was very helpful for landing a high level job.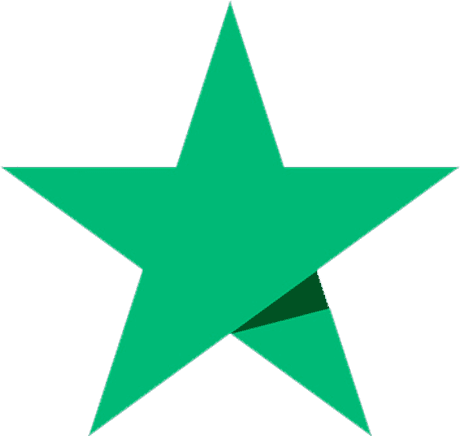 Austin Bui
September 28, 2021
Above and Beyond Amazing
If I could give Gareth Fox more stars, I would. His communication skills was on point, I was always in the loop. Gareth was so kind to give me amazing advice and guidance. He really went above and beyond. It was really a great pleasure to get the opportunity to work with Gareth.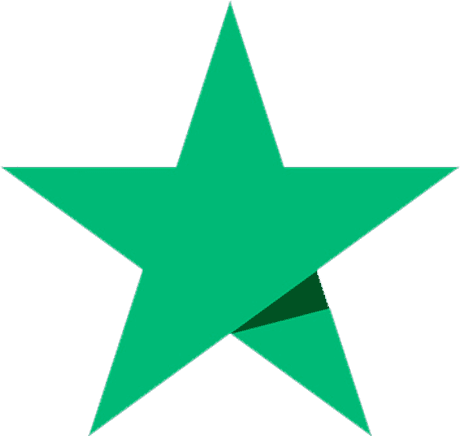 Caroline Binnion
September 23, 2021
Excellent experience with Finlay James
Hannah was superb to work with! She was so knowledgeable about the roles she had in mind for me. Her communication is incredible and she made sure to stay in constant contact with me throughout the process, even providing me with tips and tricks for my interviews! Hannah still checks in with me to see how everything is going in my new role. I feel very lucky to have been able to work with her! Finlay James is very lucky to have such a talented, and caring, recruiter on their team!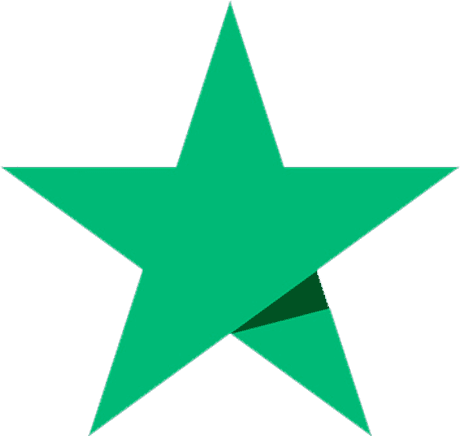 Dan SK
September 22, 2021
Would highly recommend!
My experience with FJ was fantastic. My recruiter, Sophie, put me forward for loads interviews, all of which were relevant to what I wanted to do and placed me in a job within a month. She was also available the whole way through to answer any questions or concerns that I had. Would highly recommend!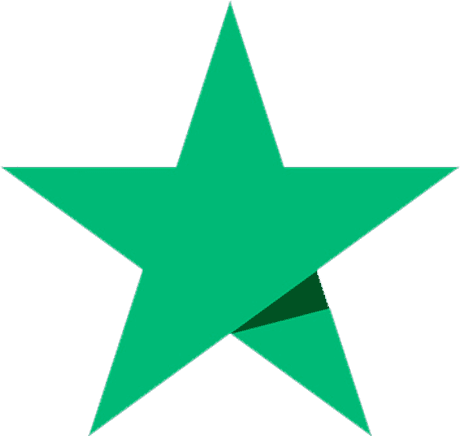 Tim Fryer
September 18, 2021
Review of Alex Fal from Finlay James Recruitment
When Alex reached out to me regarding this particular job opportunity I wasn't sure what to make of it as I had never been approached by a recruiter like this before. Upon my response he was very helpful and soon booked a phone appointment. We had a general chat and he gave me a rough idea of the role and deduced that I could be a good fit. We scheduled a second phone appointment the same day. His qualifying questions we considered and relevant. He then put me forward for a first interview. He sent me a huge amount of information to help me prepare. Ranging from how to prepare for a first interview to what questions I may be asked, best practice etc. He made it clear that if I had any questions I should not hesitate to ask. Upon being invited for a second interview he was equally as helpful. He and his colleague Natalie gave me 45 mins of their time to go through the role play giving me some great hints and tips. This was invaluable and really helped me to succeed when it mattered in my final interview. Alex was delighted when I got offered the job. He has been there every step of the way and we are still in regular contact. I can't recommend Alex enough as a recruiter.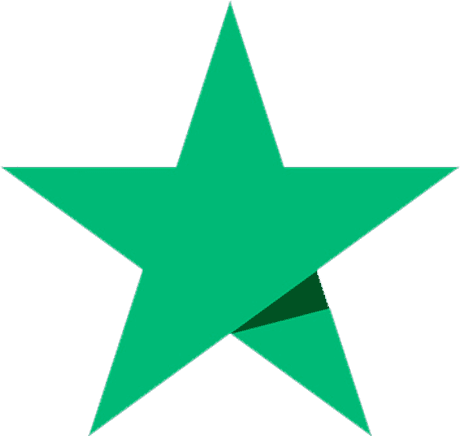 Connor Timmerman
September 6, 2021
Excellent Experience & Partnership - Successful Outcome
Adam from Finlay James reached out to me about a job opportunity and provided one of the best recruitment experiences of my career. From day one, Adam was an exemplary communicator, extremely attentive, and a great articulator of the role/company. Furthermore, he helped ensure that the process moved as quickly as possible and alerted me of any hiccups. Adam felt more like my career partner during to process. All of this resulted in me happily accepting the role. Adam's level of service is highly unique and should be commended. I'd happily work with him again and will refer anyone looking for a job his way.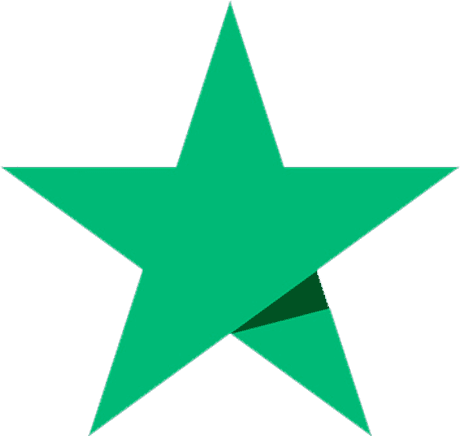 Mickey Manser
September 2, 2021
My experience here has been amazing
My experience here has been amazing! I was working closely with Clare and was able to find the perfect opportunity & offer within just a few weeks. Clare is an all star and was awesome to work with!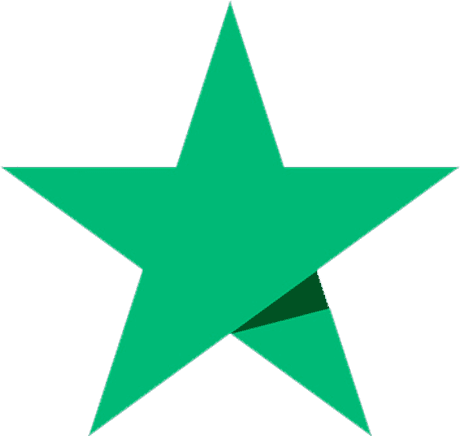 Levi Johnson
August 25, 2021
Dominic Found My Dream Job
Dominic assisted me with finding an employer that fit my personal, and professional needs. I feel like Dominic had my intention at heart, and wanted to make sure my needs were the priority, not him getting me placed. I have had a couple days with my new employer and I am loving it! Thanks Dominic!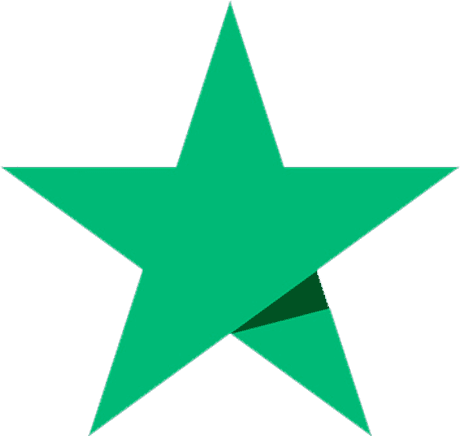 spencer kehoe
August 19, 2021
Finlay James has been Great to Work with!
Claire has made this process very easy and exciting. She worked well with connecting all bridges with the new company and Myself and always kept a close check in so both parties had the latest updates. Highly Recommend Finlay James!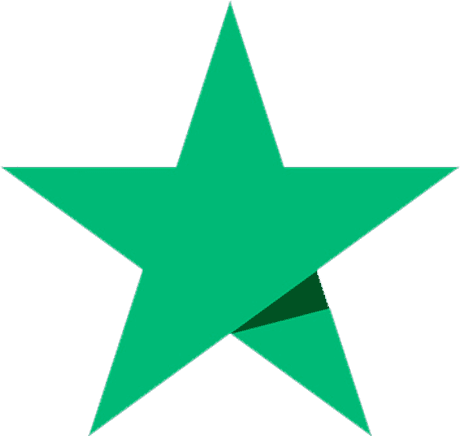 Rehana Gohil
August 16, 2021
Look no further for the best recruitment agency!
Sophie Thomas has just helped me land my dream job, and I couldn't be happier with the support she gave me throughout my job search. From the outset, she filled me with confidence and helped me be as prepared as possible before every interview, and she gave me fantastic tips along the way. The opportunities which she presented to me were always relevant and exciting, and it was refreshing to work with such a great agency. Would definitely recommend Sophie and Finlay James for anyone looking for genuine people to help with their job hunt!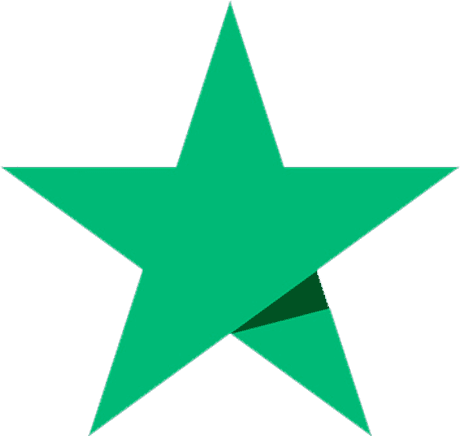 Rebecca Brock
August 5, 2021
I've worked with Finley James twice
I've worked with Finley James twice, and both times I secured the job. It is the only recruiter I've ever worked with and it was such a great experience having someone guide me and give me feedback they'd received from the hiring company. Gareth is wonderful and I'd highly recommend him. Thorough, friendly, knowledgeable and communicative. Great experience!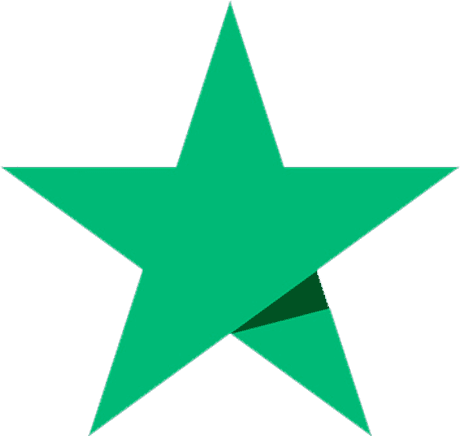 Great Experience
I had a fantastic experience working with Gareth Fox at Finlay James. He helped me land a great job in a matter of weeks! He was persistent with me and the employer and helped me with tips for the interviewing process. Highly recommend!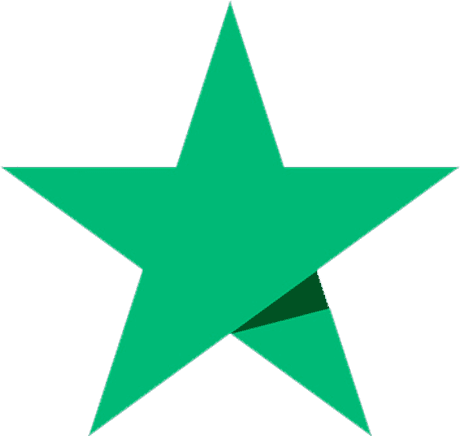 Shelby Windmuller
August 4, 2021
I was reached out to by Rianna on…
I was reached out to by Rianna on LinkedIn two months ago, she was kind, informative, funny and an enjoyable person to engage with. She got me excited about the AnyRoad role and handled everything with the leadership on their side so that it was a smooth process. She got everything set up, made sure that I was in the loop, updated me promptly and always checked up on me in a way that made me felt cared about. I felt like we were friends by the end of the process and I actually looked forward to speaking with her about the updates and moving through the process with her. I ended up getting the role and Rianna and I celebrated together. I could really tell that she cared about my success and about me being placed in the right role for me. I tell everyone that I know just how seamless and lovely my experience was with Rianna and Finlay James. I am so grateful to her for reaching out to me and for being my cheerleader throughout the process. I would definitely work with Finley James again and will recommend it to everyone I know looking for a potential job transition!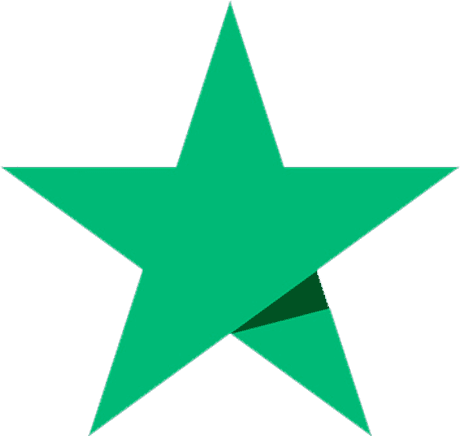 Sarah Chasen
June 9, 2019
Thank you Isabella
Isabella was wonderful. She genuinely listened to what I had to say (unfortunately, doesn't happen all of the time!) and reassured my concerns. I also loved the interview prep and articles she sent me which was super helpful
A collection of insights, ideas and points of view, curated by our expert network.
Whether you are an employer looking for your next hire, or a candidate looking for your next job, we can help you get on track. Contact us on hello@finlayjames.co.uk, and we will put you in touch with the person best suited to help you.
Get in touch
Experienced, trusted, partnership
We like to listen to what you want, and together deliver a service that fits.
Learn more